The Leisure Society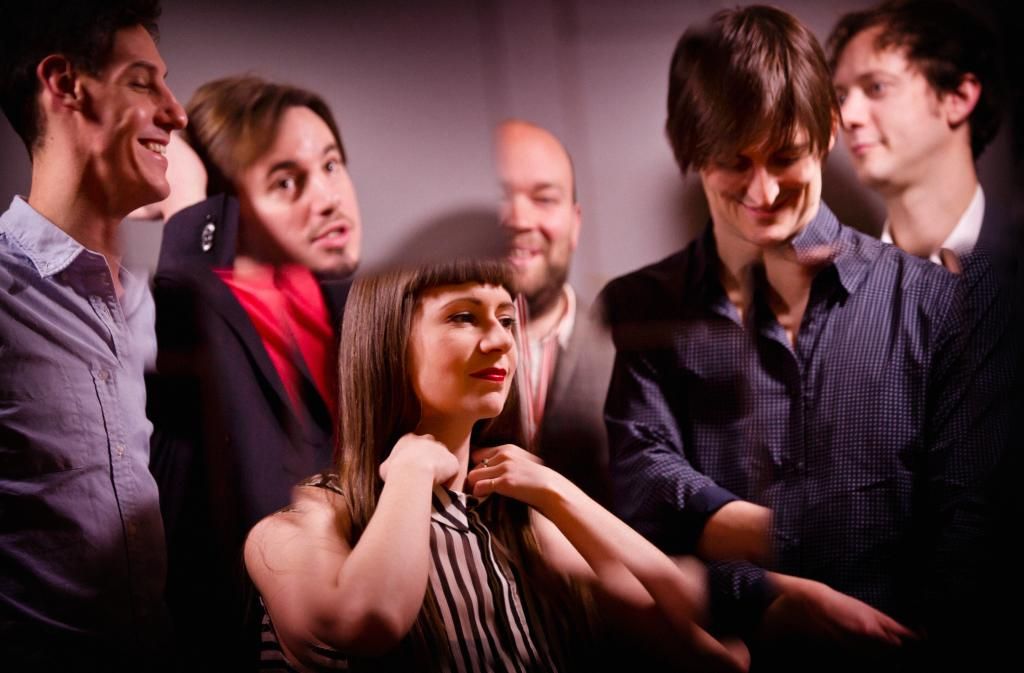 The genesis of The Leisure Society spans back to the friendship made by Nick Hemming and Christian Hardy in their hometown of Burton on Trent. When the pair relocated to London they fell in with the Brighton-based Wilkommen Collective, and with Helen Whitaker, Mike Siddell and Sebastian Hankins, came to form The Leisure Society. The single 'The Last of The Melting Snow' from their debut LP The Sleeper was nonimated for a 2009 Ivor Novello (alongside heavyweights such as Elbow & The Last Shadow Puppets), and the band joined an incredibly select group when a year later, 'Save It For Someone Who Cares' was also nominated for an Ivor.
The Leisure Society are to release a brand new album, Alone Aboard The Ark, on April 1 through Full Time Hobby.  The album will be supported by an eleven date tour of the UK, commencing on April 12 at The Kazimier in Liverpool and ending on April 25 at London's Queen Elizabeth Hall.  "Alone Aboard The Ark" – recorded at Kinks frontman Ray Davies' Konk Studios – is the follow up to 2011's lauded Into The Murky Water, which the band toured in ever distinctive fashion, including a date at the London Barbican backed by the 40-piece Heritage Orchestra.
The band's fourth album "The Fine Art Of Hanging On" will be released 13th April 2015 with a full UK tour plotted for April.